About alisha68 and pizzamonkey13 /guestbook
all about alisha and madeline
places we like to shop at are...
♥ ♥ ♥ ♥ ♥ ♥ ♥ ♥ ♥ ♥ ♥ ♥ ♥ ♥ ♥ ♥ ♥
aeropostale
forever 21 (only me)
dsw
american eagle outfitters
and more!
♥ ♥ ♥ ♥ ♥ ♥ ♥ ♥ ♥ ♥ ♥ ♥ ♥ ♥ ♥ ♥ ♥
recently......
recently, i saw the mj movie "this is it" and it was actually sorta BORING! it was two hours long, but at the beginning it was good.
also, when i woke up this morning my dad had some tricks to see if me and my mom could figure out. see if you can figure them out.
draw a rectangle with 3 sides (tricky!)
make this equation right:
5+5+5=550 (wayy trickier!!)
answers are on the home page! make sure to try it first and then check answers.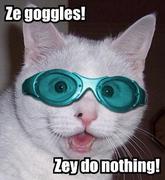 about us....
hi, this is alisha and this is a page about me and madeline!

we are friends and both love playlist. she likes to play soccer and i like basketball and swimming. we will also keep you posted about new youtube videos, things coming up on the website, and more! we will be putting in a membership soon and ratings so be ready for that. make sure to keep emailing us about what YOU WANT TO SEE! tell us your favorite movies and we can post them, also recipes. we will also be adding weekly contests. you also will be seeing lots of different pictures from my camera at home. for some strange reason i love to take pictures.
more about us....
some of our favorite music includes...
korn ( i know, funny name!)
lady gaga
van halen
nickelback
black-eyed-peas
green day
white stripes
and more!!!
bleh bleh
ok, so go to the link below and make your very own playlist account!